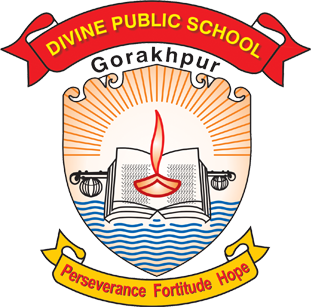 Divine Public School
Mohanapur , Gorakhpur
---
Instructions for Unit Test-1 For Class XI
Datesheet & Timing of Examination
Please refer the following table :
Date
Subject(s)
Submission-Timings
05-10-2020
MONDAY
ENGLISH
10:30 am - 11:00 am
06-10-2020
TUESDAY
PHYSICS /
ECONOMICS
07-10-2020
WEDNESDAY
HINDI /
I.P.
08-10-2020
THURSDAY
CHEMISTRY /
B. STUDIES
09-10-2020
FRIDAY
MATHS /
BIOLOGY /
ACCOUNTANCY
Duration Of Exam: 2 Hours (08:30am - 10:30 am)
---
Welcome to the New Test Platform! Kindly go through the following steps:
Mock test Web-Link Shall be provided to ensure smooth conduct of UT-1 on new platform and avoid any hassle or hiccups on the day of Examination.

Mock Test Timings: 22-09-2020 12:00pm to 28-09-2020 09:00am

Use Admission Nos. as Login Id and the 'generated password' to Login for Mock Test

Mock Test can be taken as many times needed to get acquainted with the system.